National Farm Park for Education
School visits take place between February half term and October
Price: £10.95 per pupil
Educational Visits or Primary and Early Years
Park Hall Countryside Experience regularly welcomes schools from Shropshire and surrounding areas for school visits which spark the imagination of our young visitors.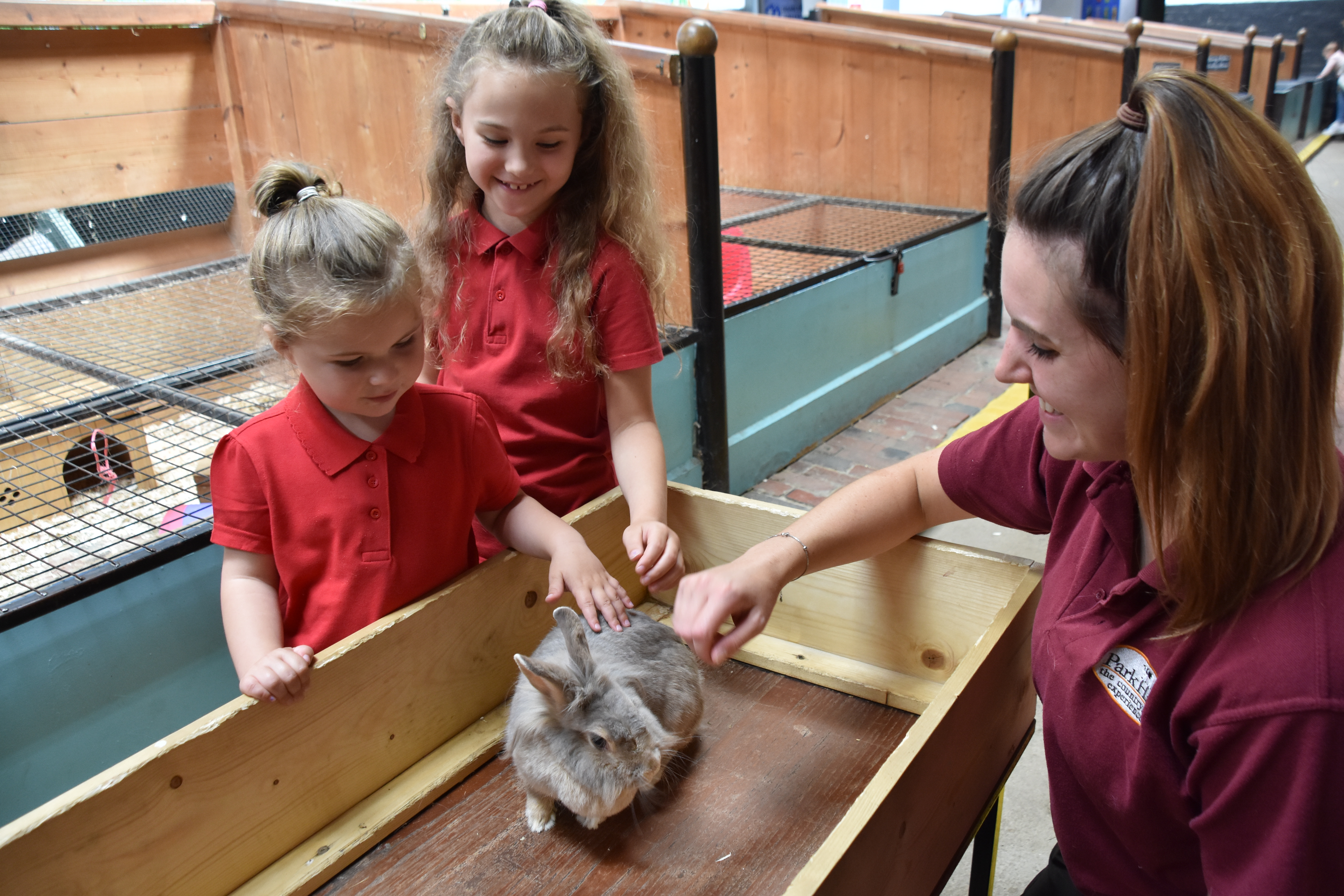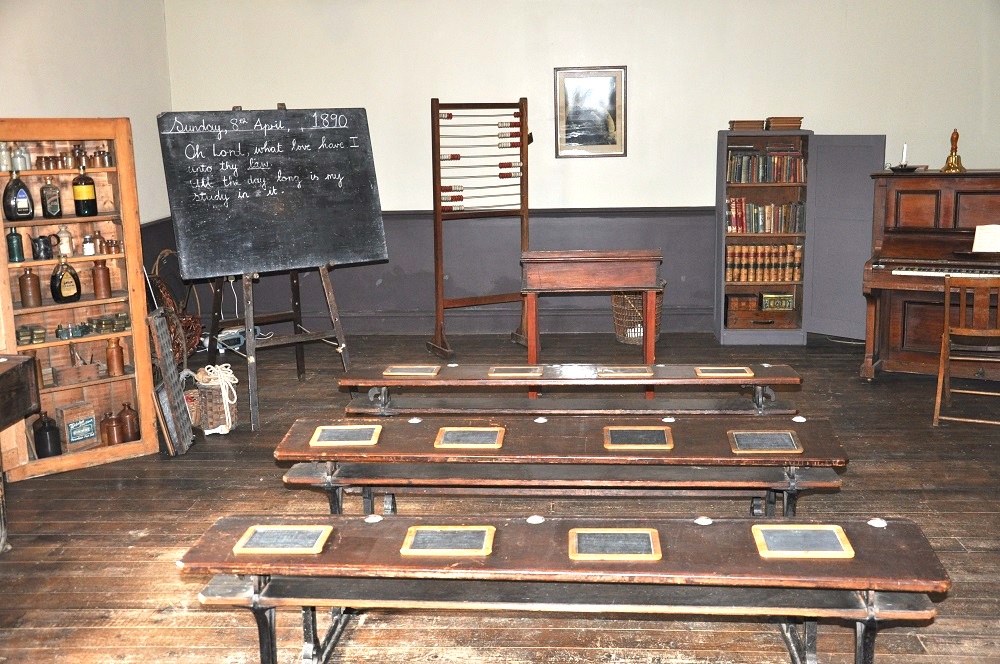 Museum Visits for Older Pupils
For students studying the First World War, Victorian Times, or The Iron Age Period we have workshops which can be specifically geared to your requirements.
Creating an itinerary just for you
Our friendly team can put together the perfect itinerary to create an unforgettable day out for your pupils.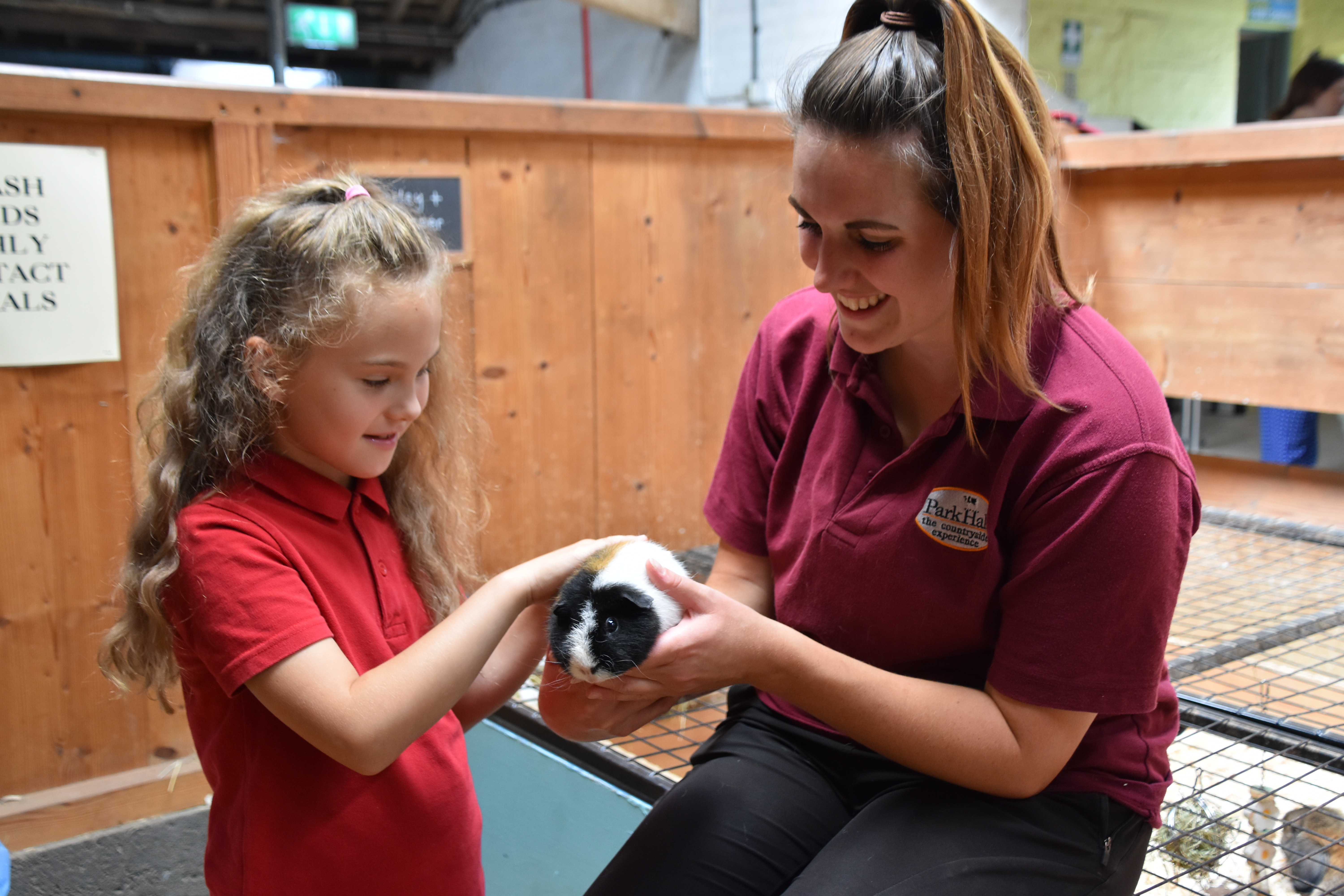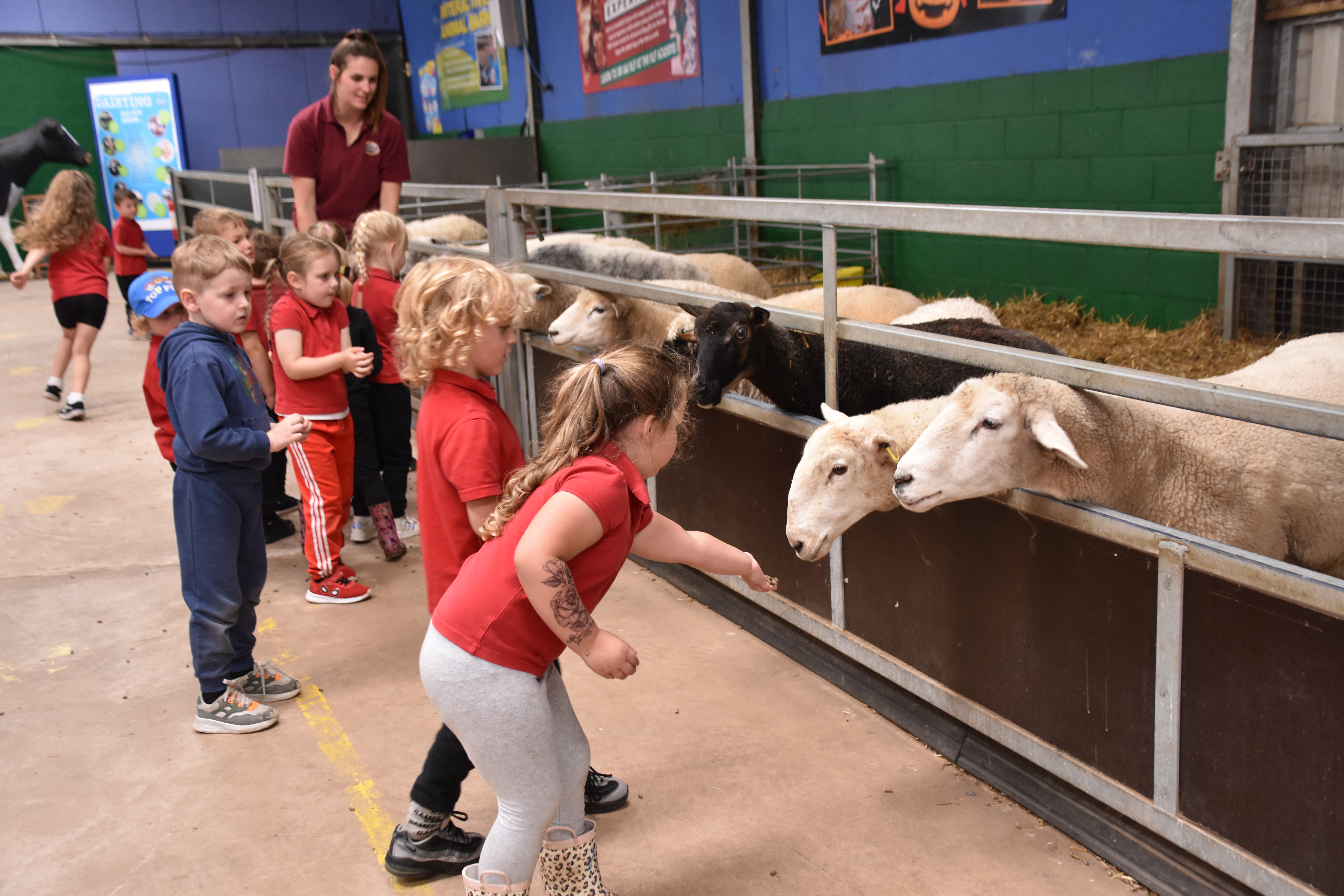 We believe that the best learning takes place when you get hands-on and interactive.
Our on-site museums, learning areas, and animal activities offer the chance for kids to get fully engaged.
We have a wide range of facilities to choose from and we can create a comprehensive learning experience for inquisitive young minds. Across Park Hall, schools can enjoy our hands-on farming activities, attend a Victorian school lesson, and visit our World War Trenches or Iron Age Roundhouse.
What to expect
Our farm visit package has been designed for both primary and pre-school groups and can provide an interesting insight into farm life. Groups can meet the rabbits and guinea pigs, feed the goats, groom a pony, take a tractor ride, watch the pigs racing, and much more.
Our knowledgeable team can help your class learn about the habitats, eating regimes, and the care of the animals. A visit to the farm offers both an informative and interactive learning experience for all.
Science Illusion Zone
This is the place to get excited about science with crazy light experiments, picture illusions, optical experiments, and a giant kaleidoscope to enjoy. It will leave the kids eager to have more fun with science.
WWI & WWII Trenches
This unique experience allows the children to journey through our large-scale representation of trench systems from WWI and beyond. It will not only teach the children about trench construction but it will give a fascinating insight into how the soldiers lived during this time and the tough conditions they faced. You will be given a guided tour of the huge network of trenches, visiting each section and the hidden 'HQ' within the labyrinth of tunnels.
The Victorian School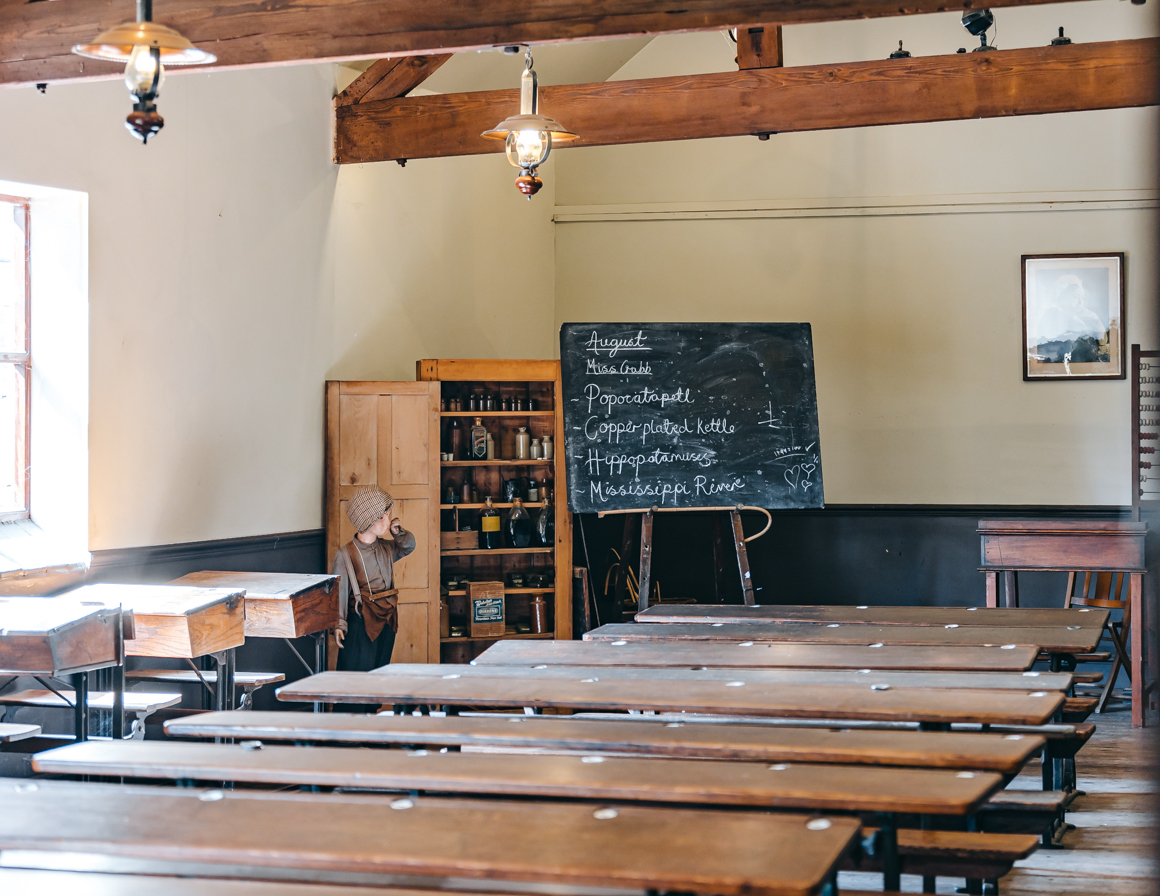 Our on-site school is perfect for children who are learning about the Victorians. Pupils can take part in a real, interactive Victorian lesson. Allowing the children to live the history will really open their eyes to a bygone era.
The Iron Age Round House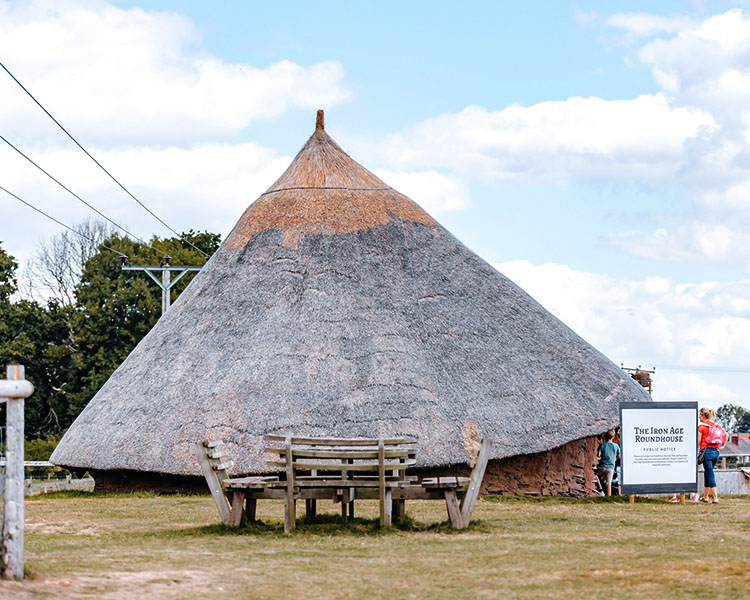 Propel your pupils back to the Iron Age! In this session, children can dress up in tabards, paint their faces with 'Blue Woad' and grind wheat with stones. They will also learn how the round house was made and what it was like to live during Iron Age times. A lesson with a weaver can be arranged for a small extra cost to weave bracelets to take home.
Just a quick note to say thank you so much, to you and all the staff at Park Hall Farm for such a lovely day yesterday. The children had such a memorable experience and described it as, 'The best trip ever!'.
Everything felt so well organised, safe and within easy reach, so was the perfect location for our children of that age group.
We look forward to seeing you again next year.
Thank you so much for yesterday. We really enjoyed it. As always, the day was perfectly planned. The staff were excellent with the children, they extended their knowledge using appropriate questioning matched to their age groups. As always, each year we visit there are new activities and areas.
Park Hall Farm continues to develop and improve, linking the provision to the school curriculum. Please pass on our thanks to all the staff.
Book Now
To find out more or book your visit,
email: info@parkhallfarm.co.uk
or call us on 01691 671123
Please note, our animal activities are subject to change. Thank you for your understanding