Explore our large-scale representation of trench systems from WWI and beyond.
This unique labyrinth allows you to experience the very nature of trench warfare through the decades, starting from World War One through to the modern day.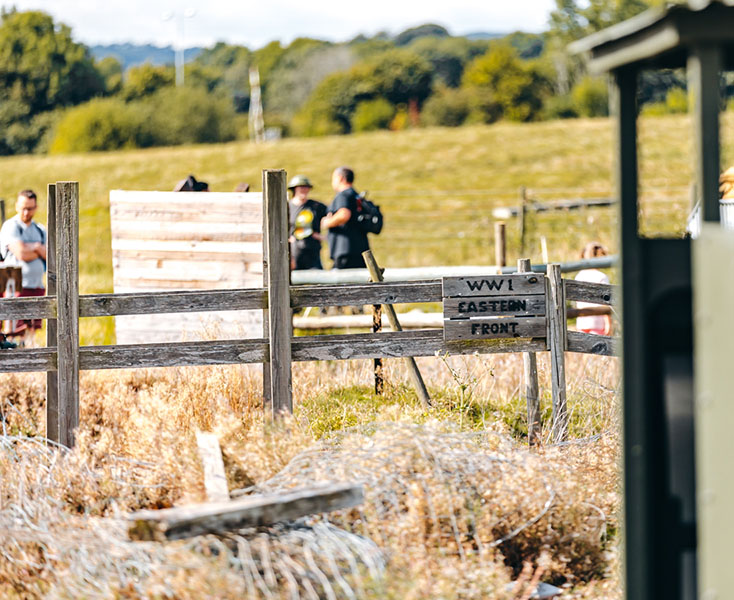 Trenches Through the Ages
This representative set of trenches was built to recreate the very nature of trench warfare through the ages. You can start at the World War One dugouts, journey forward to the tin-lined World War Two trenches and discover the 'above ground' trenches such as those used in the conflicts in Iraq and Afghanistan.
Discover the underground rooms, with bunks, first aid post, and original exhibits. Don't miss seeing the Tin Turtle Trench Locomotive, which was used for shipping soldiers and rations.
There's also a WWII Exhibit Room and Anderson Shelter to illustrate how people sought protection from air raids.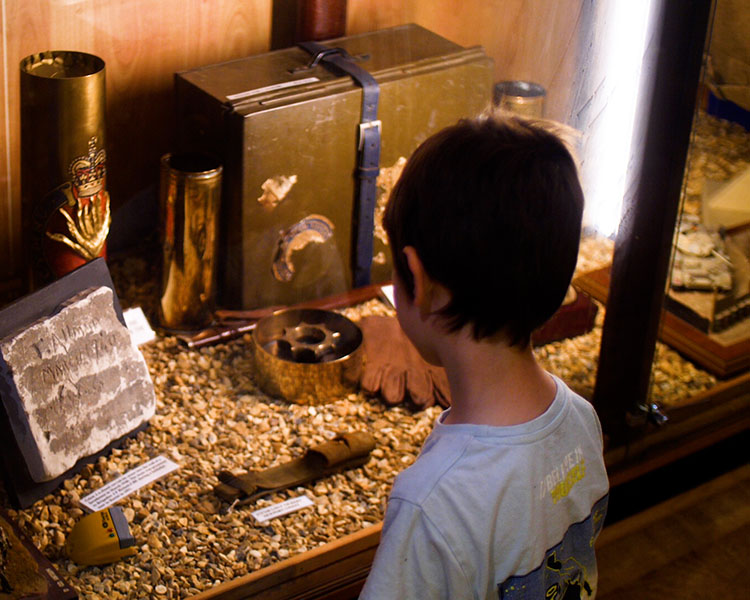 School Visits
This unique experience allows the children to journey through our maze of trenches, giving kids an insight into how the soldiers lived during this time and the tough conditions they faced.
On a school visit, you will be given a guided tour of the huge network of trenches, visiting each section and the hidden 'HQ' within the labyrinth of tunnels.