Our Victorian School opens for advance group bookings of 20 – 50 people.
It offers a unique insight into the school life of a child born in the Victorian era, by immersing them in the lessons that a Victorian child would experience.
Attendees of our Victorian School will step back in time for an hour. They will endure a lesson in discipline administered by the school headmaster or mistress.
Dressed in authentic Victorian costume, you will sit at original desks using writing implements and slates appropriate to those times, and the teacher will rigidly enforce discipline to demonstrate what a Victorian child might have experienced during a normal school day.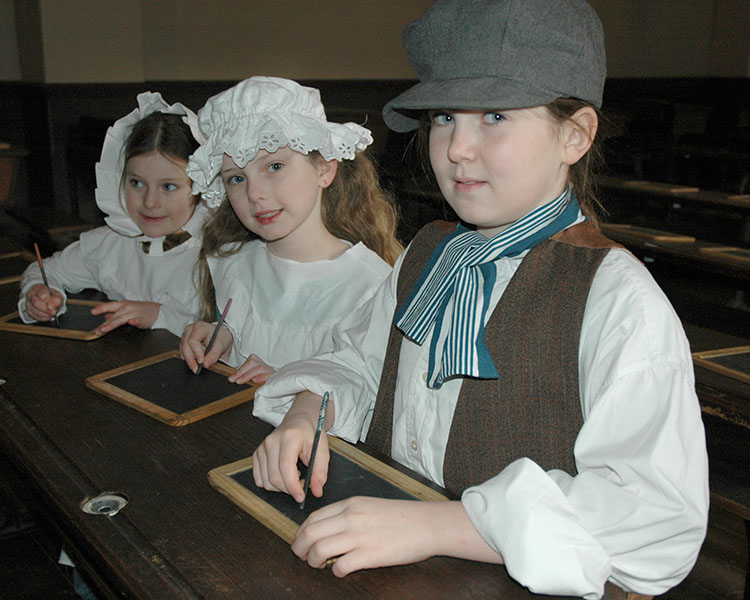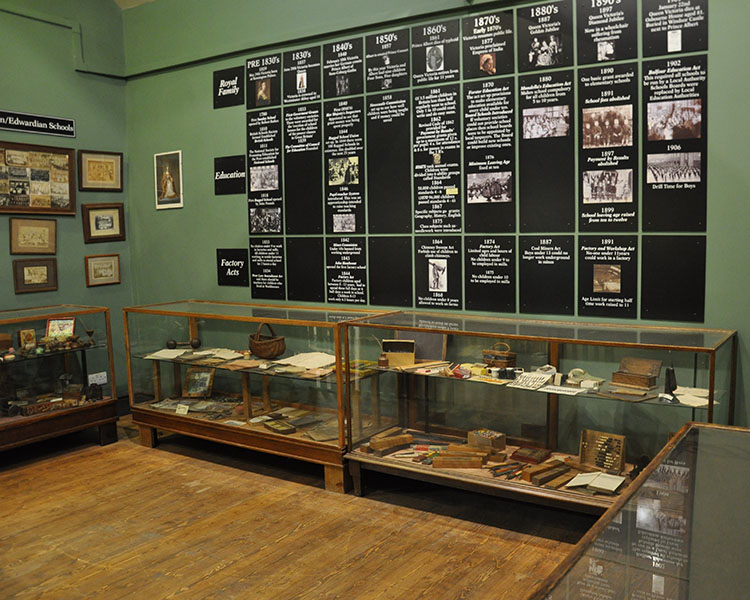 Museum
Our museum transports you into the heart of the Victorian home and farmhouse with rooms depicting the everyday lives of Victorian families. Living rooms, a dairy, and a laundry capture the atmosphere of the times with authentic furniture and artefacts in each room.
The museum also has a fine collection of Victorian toys and games, and an extensive display of writing materials and books relevant to Victorian school times.
History
When the reign of Queen Victoria began in 1837 many children were too poor to attend school However, by the 1860s education was starting to be regarded as a right and not a privilege and by 1880 it was compulsory for all children between 5 and 10 years old to attend school.
However, discipline was very strict because many Victorians believed that educating poor children might lead them to disagree with their 'elders and betters'.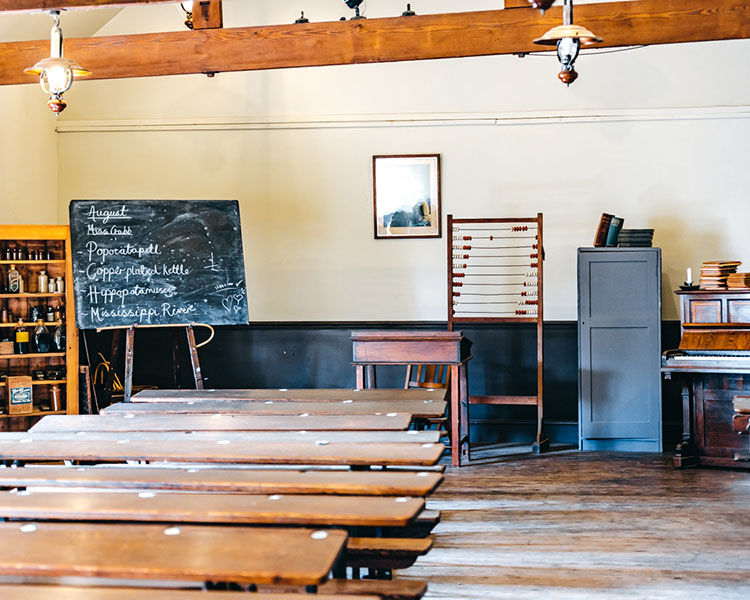 School Visits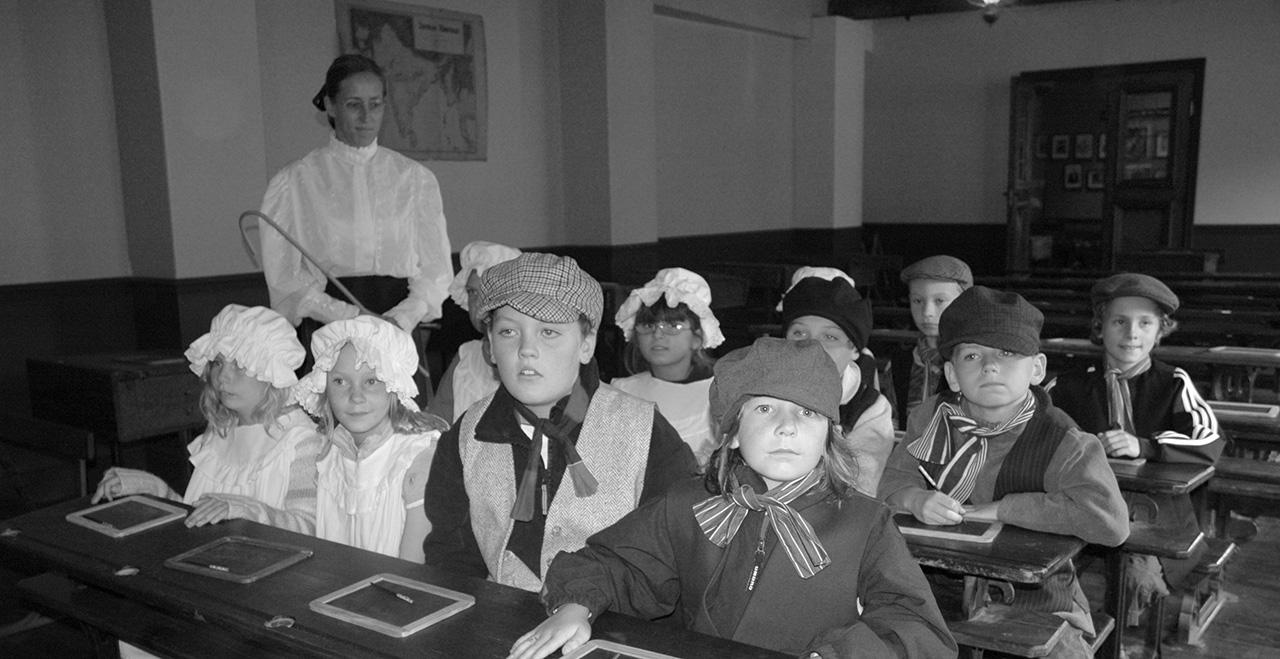 If you have a school topic on the Victorians, then what better way to learn about them than at our Victorian School with a real, interactive Victorian lesson?