Step back in time with a visit to our Iron Age Roundhouse.
The Roundhouse offers a unique insight into how the people of the Iron Age lived. It's here on the farm to help bring to life the type of dwellings that people would have lived in during the Iron Age.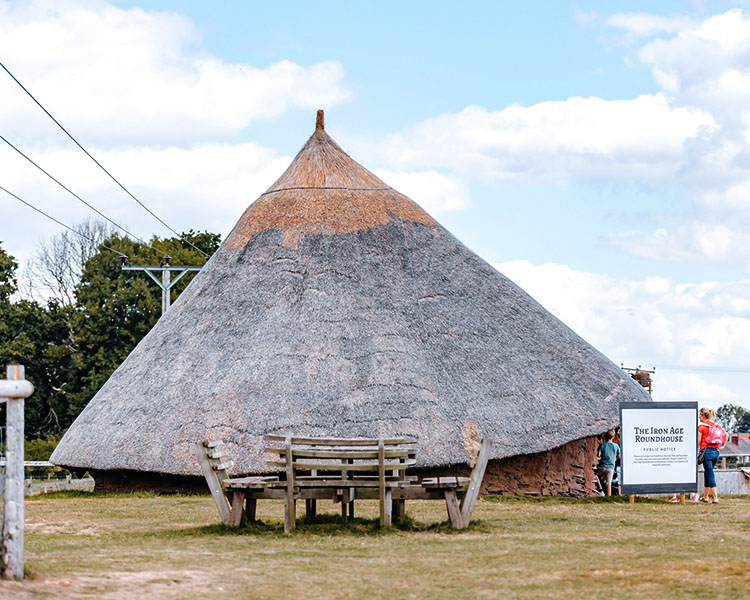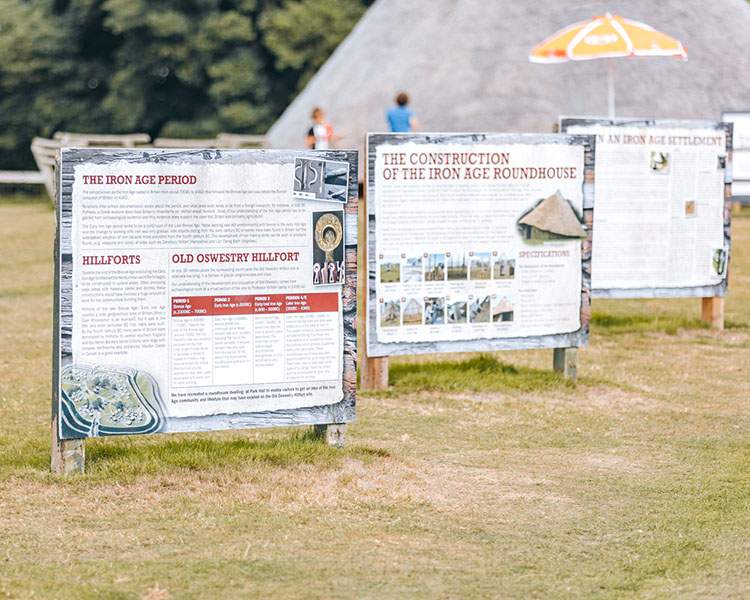 You can learn about the construction of the Roundhouse, and its connection with Old Oswestry Hillfort.
Step inside the house and study the kind of instruments and tools they would have used to complete simple everyday tasks, helping you to experience life as a person from that era.
School Visits
This is a great way to learn about the Iron Age and the Celts. In our Iron Age Roundhouse session, children can dress up in tabards, paint their faces with 'Blue Woad' and grind wheat with stones.